Have you received a letter from us?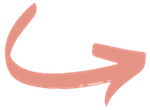 We will help you further:
We will help you to find a suitable solution.
If you have any questions about your debt enforcement register entry, please give us a call. We can provide you with information on this immediately.
Give us the name and contact details of your representative or ask your debt counselor or your lawyer to contact us directly. As soon as we have power of attorney, we will discuss everything else with your debt counselor or your lawyer.
If our suggestions are of interest to you, but not feasible in the suggested amount, give us a call or submit payment suggestions to us. We will discuss this with you and find a solution together.
We are happy to support you with the repayment. Let us know when you can start making payments to us. We will make various suggestions for this. The best thing to do is to contact us by phone.
We can offer you various repayment options, for example one-off payments or installment payments. In any case, please contact us so that we can make suggestions.
Give us a call. Then we can tell you which bank details you can use to make your payments in the future, so that these can be properly offset against the existing claim.
We are now your sole point of contact because the claim has been assigned to our company or we have been commissioned to process the claim. We expect the existing claim to be repaid. Get in touch with us, this is the only way we can make a suitable and customized repayment agreement with you. There are many options and we will find a solution together.
We can only help you and find an amicable, out-of-court solution if you contact us. If we cannot reach an agreement with you, you must expect that we will take legal action against you. This can lead to additional costs for you. So it is best to give us a call so that we can avoid this.
We proactively send out suggestions to our customers on how the existing claims can be repaid. These include proposals for one-off payments or proposals for installment payments. In certain cases, we also offer a discount on the claim if a payment agreement can be made with you. The best thing to do is to give us a call or send us the enclosed reply form by post or email. Then we can talk to you about the suggestions and find a solution for you.
dieInkasso AG is a member of Inkasso Suisse. We are subject to the Association's Code of Conduct (CoC). If you have a complaint, you can Complaint form to complete. You can find more information about the Code of Conduct.
Your data may be stored in credit agencies for the purpose of assessing your creditworthiness. Regarding the deletion of any incorrect entry, we ask you to contact the relevant credit agency directly. If they refer you to us, we will be happy to give the credit agency our consent to deletion, provided that the requirements for this are met.
The dossiers managed by Inkasso AG are (collection) mandate-related. In principle, third parties are not granted access to data or documents. If you would like information about the processing of your data within the framework of the Data Protection Act (DSG), you are welcome to contact us by phone (+41 41 727 66 66) or e-mail (datenschutz@dieinkasso.ch) to contact. We process every request. Please note that we need a clear identification of your person for data protection reasons. To do this, send us a copy of your official ID and, for legal entities, an additional copy of the current excerpt from the commercial register.