Successful from experience.
Since 1973.
Your specialist in quality debt collection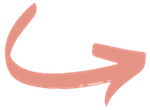 About Us
the debt collection AG
dieInkasso AG is the innovative traditional Swiss company for high-quality receivables management based in Zug and other locations in Regensdorf and Emmenbrücke.
As a member of Inkasso Suisse since the very beginning, we are proud and happy to be among the first members to successfully complete the initial certification. Another confirmation that we are the Swiss specialist in quality debt collection. We and our employees stand up for this every day.
Every year more than 40 qualified specialists process over 60 debt collection and loss certificates at home and abroad with above-average success. dieInkasso AG has 000 years of debt collection experience, has its own legal department, a call center, is a partner in a network of 50 debt collection agencies with representatives in 160 countries and a member of the Swiss and European debt collection association.
Our core competencies include, on the one hand, the amicable and legal collection of claims (national and international) and, on the other hand, the monitoring and implementation of loss certificate credits.
The regional partner for professional credit management in Switzerland and worldwide.
The premium debt collection service that goes the extra mile.
Where others stop, we really start.
Rooted in the region - active throughout Switzerland - present worldwide.
Individual support for our customers by qualified specialists.
Multilingual clerks take care of solutions with debtors.
We look at each case personally and decide individually on the best course of action.
Independent, independent and traditional family business.
Happy customers
References
Our customers value one hundred percent seriousness and absolute discretion. We process our clients' mandates on a fiduciary basis. The cooperation with our customers is based on long-term trust.
The key words to our success are experience, commitment and expertise. They help ensure that we can offer our customers needs-based and economical solutions.
Anyone who hires Inkasso AG as a collection partner has the guarantee that the debtors are treated correctly and the mandates are treated legally. Our customers also benefit from our positive image.
Since we have been outsourcing demanding, lengthy debt collection cases to dieInkasso AG, I have more time for my main tasks. Thanks to the regular success reports, I am always up to date on the current cases.
Stephen Bernath
Member of the management of Bachmann Neukomm AG, Schaffhausen
We chose "dieInkasso AG" because the company has been in the market for 50 years, has a high level of legal competence and processes cases quickly and professionally.
Patrick Speller
Head of Finance & Administration Amici Caffé AG, Cham
The sender dieInkasso AG makes more psychological impression than our address. That is why we have the third reminder sent through our debt collection agency. We are also happy to provide support for more complex debt collection cases.
final match.
Amicable
collection
Consistently – that's the final reminder
acts.
final match.
Official
collection
From the debt enforcement request to the payment.
final match.
Judicial
Debt collection
With the help of in-house lawyers.
final match.
Long term
collection
Small debt collection & portfolio monitoring.
This is important to us
The focus is on people.